Invisalign® is the world's most advanced clear aligner system.
Invisalign® is a type of orthodontic treatment clinically proven to be effective and is used to treat mild to complex teeth straightening issues.
Your Invisalign
®
clear aligners custom-made with proprietary SmartTrack material. They fit snugly over your teeth and are clinically proven to improve control of tooth movement, gently moving your teeth and even rotating them when needed.

Only Invisalign® aligners are trimmed to your exact gum line so you can comfortably wear your aligners for the recommended 22 hours a day with little disruption.  As Invisalign®clear aligners are removable, you can continue to do all the things you normally do, from brushing and flossing to eating whatever you like. Because Invisalign® is nearly invisible, almost no one can tell you are wearing it.
Straightening your teeth could have a positive impact on your overall dental health. The aligners are easily removed, so you can continue to brush and floss your teeth as you normally would to maintain good oral hygiene. And because straighter teeth are less susceptible to tooth decay and gum disease, investing in a straighter smile now may even minimise the need for costly dental work in the future.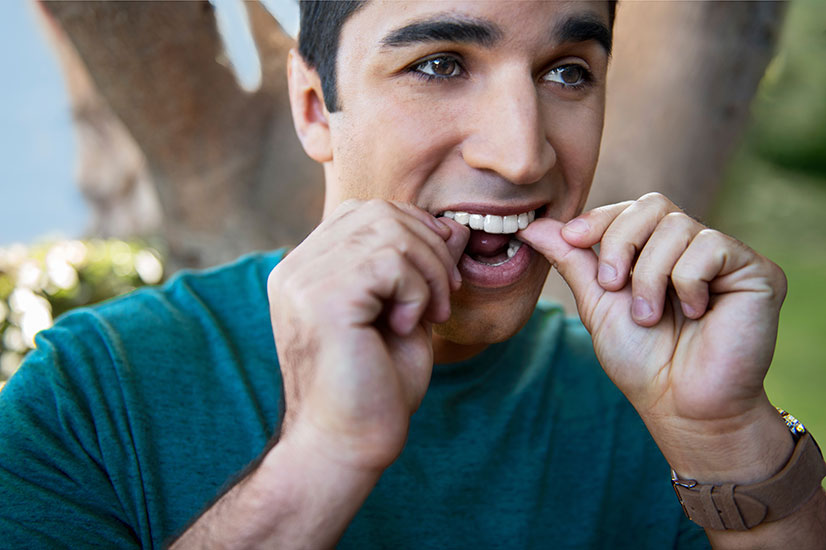 60% of dental hygienists surveyed by Align agree that most patients have a visible reduction in plaque during Invisalign® treatment.
1. The Consultation
Our dentists will take photos, X-rays and digital scans, or a dental impression of your teeth. These records will be used to create a ClinCheck® 3D treatment plan, just for you.
2. The Aligners
After being custom-made and shipped to Galway Dental Clinic, you'll receive a series of aligners to wear every day and change at home – on average every 1-2 weeks. 
3. The Results
You'll visit Galway Dental Clinic around every 6-8 weeks to monitor progress and receive new aligners.
How long will Invisalign® take?
Invisalign® only works while you wear the aligners so we recommend they are worn full time day and night (min 22–24 hours).
Each aligner is worn for 2 weeks, (before moving onto the next in the series), moving your teeth millimetre by millimetre, week by week, until you reach your desired result.
Treatment length will vary depending on your case, but the average Invisalign® treatment is nine to eighteen months.
During treatment you should visit us every 6-8 weeks, until it is determined that your treatment is complete.
How much does Invisalign® cost?
The cost of Invisalign® can vary considerably and will depend on the extent of treatment that the patient wants, the severity of the orthodontic problem and the length of time to correct it. The cost of Invisalign® will be very similar to the cost of braces.
More information
Contact us on 091 531 531 to discuss further or to arrange a consultation